Do you ever wish to use your Android applications on your PC? I do, to say the least; you can do this too; all you need to do is install an emulator. The only downfall is that many of these are heavy therefore older systems might struggle when using them. For the same reasons, I have only chosen the 11 most Lightweight Android Emulators for people with older and slower PCs.
You need to remember that we can find games in various categories with different demands; if we want to play titles with heavy graphics then we need to have a better computer.
11 Best Free Lightweight Android Emulators For Windows 11/10 PC (Latest)
A capable one to make it to the list which can run mobile applications, it carries additional features. Users can use Genymotion Cloud on the web directly without the need to install it on their system.
This is a widely used option among developers who wish to test their apps as it carries all the features an Android device has. It is compatible with Windows, macOS as well as Linux. It comes with a free trial period and is considered to be one of the best.
READ ALSO: Games You Should Play on 2GB Ram Computer.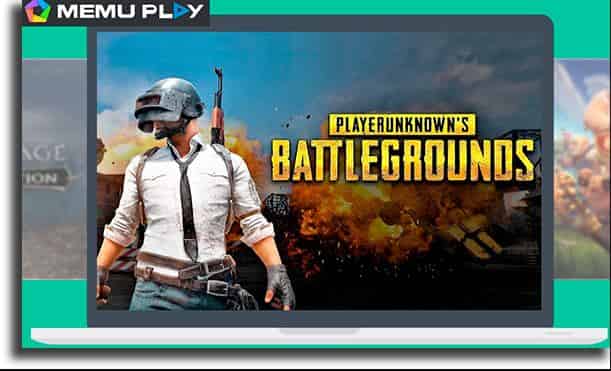 This one has its focus on emulating android games on PC. The best thing about this one is that users can play more than one game simultaneously in different windows. Moreover, it allows them to configure controls on mice, keyboards and even on the game lapse.
It occupies less space on your device. It is a freeware app that comes with a simple installation process.
This seems to be the best alternative which is compatible with all the versions of Windows up from Windows 7. With this users can record anything they want using a screen recorder and can also be used by developers to test their applications.
This is the perfect option for you if you wish to use such apps and games on the big screen. It carries key simulation, GPS simulation and much more to make it a good experience for all its users.
READ ALSO: Top Cloner Apps For Android For Multiple Accounts.
This is a recent option if compared to others and it does deserver a place in the list. With this users can install and enjoy any of their best singleplayer titles or best mobile multiplayer games on their system with much ease.
It carries a friendly user interface and has a simple installation process. It is a freeware app and also receives frequent updates. You just need to visit the official website to install it on your system.
Phoenix OS
This is yet another one to make it to the list. It may be new but carries some bonus features. It carries a clean interface which resembles which somewhat resembles a Chromebook.
Just get this and use any application and game that is there in the PlayStore. Though it runs on Android 7.1 Nougat it supports everything.
READ ALSO: Most Popular 20MB Games To Play on your phone.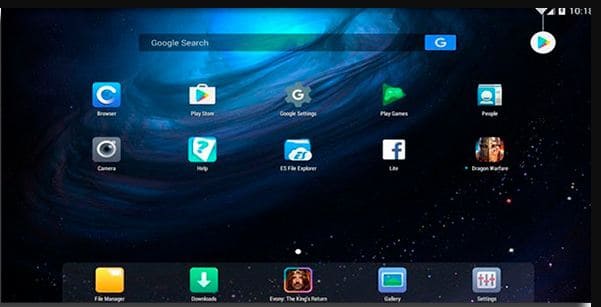 This seems to be the best one which was developed with the focus to play android games on your system. It is very easy to use and simple to install plus carries a clean yet intuitive interface.
It has a capable graphic engine and offers different control options that can be configured to play using a mouse and key. With this users can also install android applications from the Google PlayStore on their system. To get this you need to visit the official website.
This is a potent emulator which is difficult to install. It integrates to visual studio and is used by developers who want to find errors in the application. The best thing about this one is that it works on Windows PC and Mac OS.
It is not free to use but also open-source thus making it the best choice for all the developers out there but not good for the consumers.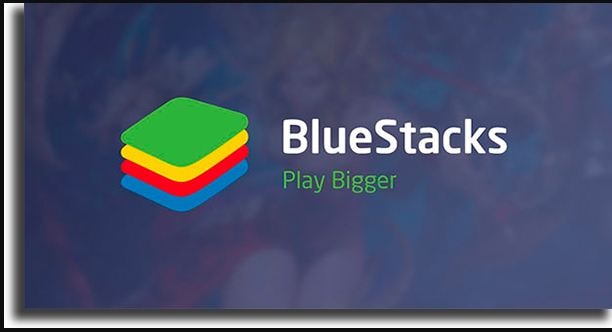 This one was launched back in 2011 with its initial focus for emulation on your system directly. For now, this is deemed to be the best one for PC. With this users can make use of almost all the apps and games on the Google PlayStore.
It is very simple yet intuitive to install and also lets users download apps for the store directly to your system. The best thing about this one is that it runs both on Windows and Mac OS and many others, you are however going to need a GPU in order to run it. Just visit the website if you want to emulate apps as well as games on your system.
READ ALSO: Download FRP Hijacker Tool for Samsung Devices.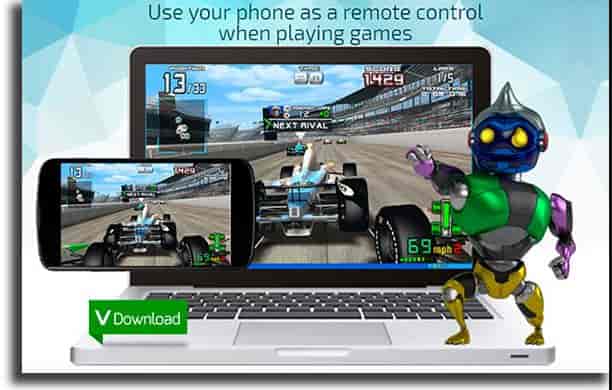 This is a very capable emulator with additional features occupying less space. On this software, users can sync all apps to their smartphones, use its user interface; use your own cell as a controller and much more.
The best thing about this one is that it is compatible with both Windows and Mac OS and lets you play the most popular games. Moreover, users can even use apps such as Snapchat and WhatsApp from your system.
The makers of this list all the available apps they think users should download.
This is a solution more geared towards developers who make applications for the Chrome operating system which is being a way to run such apps on it.
As it is more complex and not really a solution indicated for everyone thus it is not recommended to use it to play the game, but if you want an app that is produced on your chrome OS then this is a perfect choice.
This is an IDE used to develop apps that are approved by Google. It is used frequently by app developers but as they always have to test what they make before releasing their app it does carry an in-built emulator.
It does not have its focus on emulating games but on testing the performance of apps on your system by using all the tools that are available on the smartphone. However, it requires some more processing power still is an amazing choice.
READ ALSO: Apps to Use for Hiding Secret Text Messages.
NES Controller for Windows
A new version of the GamePad Service has been uploaded today! Can be downloaded in the Download section (there are two versions available: 32bit and 64bit)
Changelog:
Can be used without PPJoy to send keyboard and/or mouse events – but no joystick simulation yet!
IP addresses can be shown inside the GamePad Service
Read the Readme for more information
---
This application simulates the good old NES-Controller for Windows with additional functions.
Additional functions:
Select an analog Joystick instead of the DPad
Use the motion sensor of your Android device (you are able to play Wii-like with the NES-Controller)
Do you use emulation programs?
I am personally a big of emulation. However, as they are getting complex they require more resources and processing power. This is also because new releases are becoming more hungry for CPU and RAM. This is why we have researched, tested, and listed the 11 best lightweight Android emulators for PCs that you can enjoy on your slightly older machines. Have fun!