Random numbers are just like having an extra piece of candy. With this, you can make a prank call to have some fun time or even call people who are not otherwise picking up your regular contact. With new apps today in the digital work it can be detected easily but this has been difficult but not impossible. We show you 4 different methods and apps on how you can change the phone number while making a call with your smartphone.
Commonly, people use a spoofed number to call anyone they want without revealing their identity.
4 Legit reasons why caller ID spoofing is used
Though this is mostly related to scams and irritating marketing calls there are other reasons as well.
Police: It is used by the police or other agencies to secretly contact people.
Confidentiality: In hospitals client information is confidential and this helps to preserve privacy.
Help for the needy: It allows those who are vulnerable to get help discreetly.
Information disclosure: different sources have intense talks with journalists without disclosing their identity or location.
#1: Use a different phone number
If you don't intend to get in touch with someone from your own number, many apps are there on Playstore through which you can use any other but many of these are not too beneficial and the user needs to subscribe to unlock more benefits.
This is a self-tested application through which using a different one you can call anyone. The best part involves calling an international number as well. Sounds very reasonable in our opinion.
RECOMMENDED: Google Chat Full List of Easter Eggs and Tricks for 2022.
#2: Use a temporary number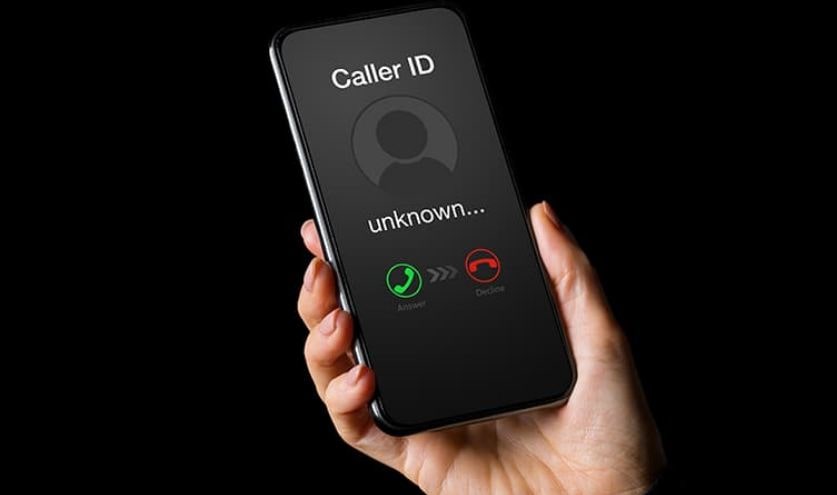 Use this to call anyone with a different identity. It is best for spoofing purposes, with this you can surprise the person who has been ignoring you plus unknown ones can also be checked.
Follow through to know how to make a call using a temporary number, that too for free:
Start with downloading the "Temp Caller" application.
Once installed, choose a random number and this shall appear on the screen of the person you are in touch with.
After this type the digits you intend to call and press the button in the "to" column.
For international usage make sure to enter the correct code of the country else your call shall not be placed.
#3: Use a different caller ID
If somehow the above methods don't work for you then there is always an option through which you can spoof your id and then make calls to your friends or anyone you want. A site helps to do this.
You need to visit the Temp Number app page.
When there, enter details which are asked for and also the caller ID you want to be displayed.
Then type the number to whom you wish to cal.
For a better experience, you can also change the pitch if the voice.
Click on the "get me a code" message from the screen and a message shall appear.
After this follow the instructions which are provided.
This application is designed primarily for making spoofs. On this, you need to give your number but it shall not be displayed at the receiver's end. The rest is obvious…
Use this to tease network connections that show a totally fake one to the receiver in spite of the actual one. This is a great way to prank friends and enjoy but can be illegal if used for harassment or other reasons.
You need to pay to get unlimited features on such an application. To make an unlimited call using this follow the steps below:
Visit the "SpoofCard" page and download the app.
After this choose the app you want to see on the screen like this you shall be able to run different accounts on the same application at the same time.
Then choose the "ID changer" apk and then add this to the parallel space application.
Give try to trial version for this as you don't need to pay for it.
ALSO CHECK: Top 5 Encrypted VOIP Apps for Businesses. 
How to stay safe from spoofed calls
Make sure to avoid any online competitions or sweepstakes as it takes up your personal information.
Make sure not to answer a call that is unknown to you as you would not allow scammers to deceive you.
If there are unwanted ones then report them straight away to the local authorities.
If you see numbers that are unknown or are spam then simply block them manually to save yourself from further fuss.
With this, you can fight robocalls as well. Moreover, SMS-based spoofing scams can be handled by blocking the spam messages manually on the phone device.
These services are able to generate infinite numbers therefore there is no way to prevent a phone number spoofer from using the caller ID. Still, there are ways in which this might not occur.
Make sure not to share your contact with anyone until urgent.
Be careful of online rewards and sweepstakes.
Read confidential terms carefully.
Consent boxes that allow data to be shared or sold need to be left unchecked.
4 tips Check if a phone number is spoofed:
You get calls from users asking who you are.
Responding to communication you did not start.
Unknown people calling or texting you to not bother them.
Calls coming from own number.
The dangers of spoofed phone number calling
If we are spoofing numbers then this is not dangerous but when we are altering caller ID information then it allows scammers to pretend that they are from a reputable place and indulge people to give out sensitive information and also scam them
At times these calls seem to be from the IRS where they intimidate users to pay back payments from taxes. Another is a tech-support program where along with the call your systems get infected with malware like ransomware or also steal credit card credentials.
ALSO CHECK: Download and Install Hike Messenger for Windows 10/11.
Conclusion
Spoofed phone numbers have various legal reasons why they are used by authorities but they also do get abused. You have to be careful to know how to spot one and the dangers where confidential information can get leaked. This is why we have shown you how to change your phone number while you are giving someone a quick call.