With Windows all keyboards are compatible but most are with Mac as well. If we talk about Linux/Unix then there are few which are compatible with it in which some functions might not work at all or work partially. These are mostly for Ubuntu, CentOS, Debian and even Kali Linux. We have tested the 6 best Mechanical and Programmable Keyboards available for Linux that are suitable for gaming and programming, with typing in mind.
What to know about using Mechanical and Programmable Keyboards with Linux
First, look at the features if these are enough then see the following things:
The typing experience.
Which kind do you prefer?
Do you want it to be wired, wireless, or both?
Is it easy on the pocket?
Should it have a backlight?
How long is the lifespan of the keys and is it durable?
Does it need any special drivers?
Once you have answers to all these you can easily make a purchase but if not then do more research.
6 Best Linux Programmable and Mechanical Keyboards (Wired/Wireless)
This one shows compatibility with Linux and is a high-end membrane keyboard that can be used for programming purposes.
It works great with Linux or UNIX and performs all functions neatly with RGB included. Its key presses are both quiet and soft which makes typing a pleasant experience for all. This was built to last due to its sturdy plastic.
Moreover, it also doubles like a wireless keyboard thus you shall not be restricted by a short length of the provided cable. You need to be careful regarding the third cable as it is not too strong. It carries good battery life. Use this one with RGB lights on for more than a day and a week if these are turned off.
It carries a wrist palm rest but is uncomfortable but can be removed which is good news.
This is a good keyboard and a great option due to soft presses and no function loss.
Why choose this keyboard?
On this RGB works great.
Carries fast response time.
Battery life is long.
Solid construction.
Why you should not choose this keyboard?
This is not a comfortable wrist set.
This is not one of the strongest cords.
Connections: Bluetooth, USB wireless and wired.
Backlight Capable: Yes.
Ducky One 2 – Beautiful from every angle
This is gained a lot of popularity due to being both sleek and beautiful. This is best known for its value for money.
Though it is not easy on the pocket its mini size makes it one of the best gaming keyboards which has compatibility with Linux and carries a prop through which height can be adjusted.
What makes it distinct from others is its RGB lighting system; its backlighting system is quite good.
You can customize it to your comfort level and liking; it looks quite good and RGB lights are diffused perfectly.
Its response time is great during gaming, which means that each key pressed in fast succession is registered.
All this is thanks to its 100% cherry MX switched. Be assured that as a gamer you shall have a competitive advantage while playing your favorite games.
Now, most mechanical keyboards are best known for their replaceable keycaps which is a feature it carries.
While using this keep in your mind that its USB-C cable is quite delicate therefore you need to be a lot more careful.
Why choose this keyboard?
Sleek design.
Built solid.
Carries fast time and switches.
Great RGB effects.
Keycaps can be easily changed.
Why you should not choose this keyboard?
It is expensive.
The USB-C needs improvising.
Connections: Bluetooth, USB wireless and wired.
backlight Capable: Yes.
ALSO SEE: Affordable Secure Handheld Tablets that run Linux.
This is yet another option on the list and we bet if you start using this you shall never return to non-ergonomic keyboards. This is best for Linux and UNIX.
This has a comfortable feel and design through which we can type in more of a natural way making it all easy on the wrist.
Now, if you suffer from wrist pain while typing then we suggest you get this. You can type for long hours all due to its comfortable ergonomic design.
Moreover, palm rest is a lot more comfortable thus making it easy to relax while typing. Keep in mind that the palm rest cannot be removed or detached. You can set this up easily, type in comfortably and regardless of the hand size it can be used by everyone.
Why you should choose this keyboard?
Set up is easy.
Comfortable design.
Good typing experience.
Why you should not choose this keyboard?
Palm rest can't be removed.
Connections: Bluetooth, USB wireless and wired.
Backlight Capable: No.
RECOMMENDED: Typing Tutor Alternative Software (Free Options for Windows).
Razer BlackWidow Chroma V2 (Tournament Edition) – Jelly Comb Feel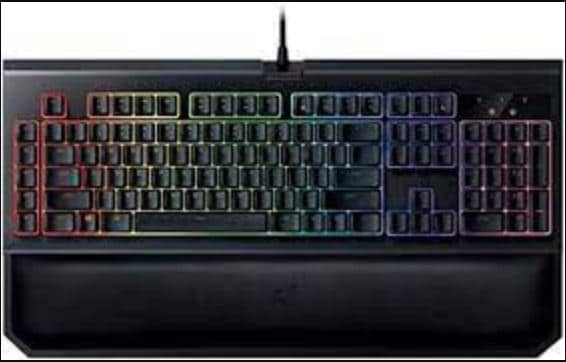 This is one of the best mechanical keyboards on the list. It carries one of the most comfortable wrists rests. It provides users with typing experience which gives us a nice feeling when we hit the keys but keep in mind that the keys are quite noisy.
With this, you can type in code and more for longer periods.
It is made from good quality metal which means that it shall last for several years. If the keys get worn out then they can be replaced easily. It is used both for work and plays. We highly recommend this.
We highly suggest this one.
Why you should choose this keyboard
It is made up of a metal body.
Best typing experience.
Carries comfortable wrist rest.
Why you should not choose this keyboard
The keys are very noisy.
The design is slightly big for compact desk spaces.
Connections: USB and wired.
Backlight Capable: Yes.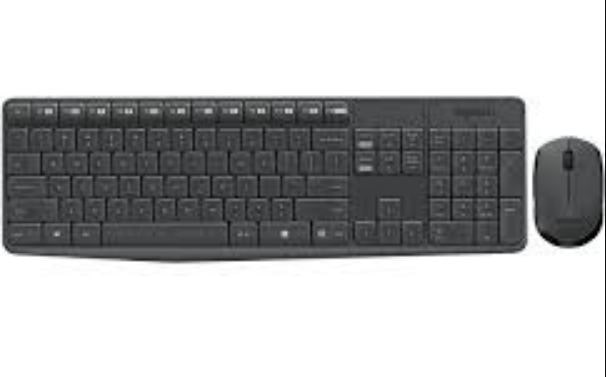 This is not a fancy keyboard like others; carries no RGB, any cool functions or a wrist band but is easy on the pocket and performs a good like a very basic keyboard.
It carries a top-notch typing experience. The responsive let's are spaced well which indicates that typing is easy and has high accuracy. Moreover, it carries quite a comfortable typing experience.
The size of the keyboard is compact and shall not take a lot of space on the desk. The best thing about this one is that it is a budget wireless keyboard therefore there shall be few compromises.
It includes a free mouse but it is not that good but a great addition. It is made up of plastic which feels cheap. This is a good option that is pocket-friendly for Linux, UNIX and Ubuntu
Why you should choose this keyboard?
Carries a mouse.
The size is compact.
Easy on pocket.
Different modes for programmable keys.
Great for people who love to type.
Why you should not choose this keyboard?
The mouse can be made better in this combo.
Made up of plastic.
Connections: USB wireless.
Backlight Capable: No.
Anne Pro 2 – A programmers dream keyboard
This is a very popular Linux-supported keyboard; the best thing is that it is not only compatible with Linux but with others as well.
It carries good build quality. It is made up of plastic but the body is solid and sturdy. It is small in size and compact and thus can be carried anyway.
It has no arrow keys which makes it 60% of a typical keyboard.
It provides users with a great typing experience and makes less noise. Moreover, it has different switches available.
Customize the keys as you wish to. Its RGB backlighting provides users with different effects but keep in mind that brightness is not that high.
If you are a gamer then it has a fast response time and shall register quickly all keys being pressed.
ALSO SEE: 5 Fast and Stable Linux Phones that are privacy heavens.
Why you should choose this keyboard?
Small and portable.
Build quality is excellent.
Good typing experience.
Various switch types are available.
Why you should not choose this keyboard?
Carries no arrow keys.
The LEDs are not too bright.
Connections: USB, Bluetooth wireless and wired.
Backlight Capable: Yes.
3 Quick Linux Keyboard FAQs
Are all keyboards compatible with Linux?
No, especially wireless keyboards we have mentioned the best ones above that work without issues.
Is there anything special about these keyboards?
Yes and No. Physically, there is no difference however there are certain differences if there is a Bluetooth or wireless one.
Is a mechanical keyboard better than a normal one?
This depends on your typing mood. If you would like something loud and that gives feedback at the press of a button this is the choice to pick.
Informative Linux OS Comparisons
Final Conclusion
Linux is the second most popular OS after Windows. There is a very large community that prefers it and uses it as their primary operating system. This is why we have put together a list of the 6 best Linux mechanical and programmable keyboards that are both great for gaming, developers and programmers. We have written this with compatibility in mind so there are wired and wireless choices available.