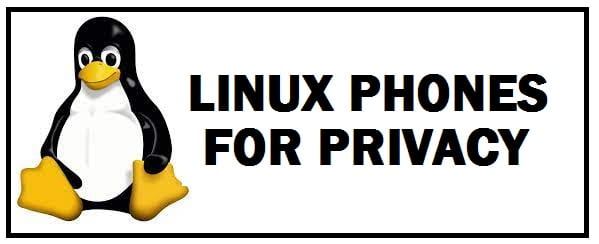 Today our data is becoming vulnerable each day. This is attributed to how some operating systems are not giving enough attention to privacy or malware, phishing, and viruses which with time are becoming powerful.
We need to opt for OS which provides the most privacy features and you know that all of the base, backend, and source code is open source. This is why we have recommended some of the best Linux smartphones that you can choose.
Keep in mind a few things if you opt for a Linux phone:
Point #1: Loss of access to apps like Google Photos, Instagram, and Facebook as they might not be available on OS.
Point #2: As these apps are well-known to collect user data, thus you are not at a loss either.
Contrary, you might find apps with fewer or the same functions but they could be difficult to use.
Best 5 Linux Phones For the Linux and Terminal Enthusiasts
PinePhone (PINE64) – Best Linux Phone
The company named Pine 64 helps people to make their data more private, for this they have launched a product called PinePhone. Though you can get up to 17 OS of personal choice, the latest version of PostMarket OS comes pre-installed with this. It is powered by Linux.
You shall get impressive specifications with this. It comes with:
Allwinner A64 Quad Core SoC.
Mali 400 MP2 GPU.
2GB LPDR3 which helps to use work device without any lag.
It comes with some downsides:
16 GB eMMC is insufficient; you might need an external SD card.
Its display outmatches Librem 5 as it comes with a 5.95-inch hardened glass LCD.
5 MP rear camera and 2 MP front camera does not give sharp quality.
With 3000 mAh battery, you might need to charge the phone many times but is can be removed.
Like PinePhone it carries killswitches for the camera, wifi, microphone, mobile connectivity, and speakers.
With this, you shall miss out on many apps which are there on the Google Play store but you shall have to make this compromise to have privacy. On the bright side, you can get alternative apps. For now, it is available for $149.
RECOMMENDED: Best Linux Tablets running Ubuntu or Mint.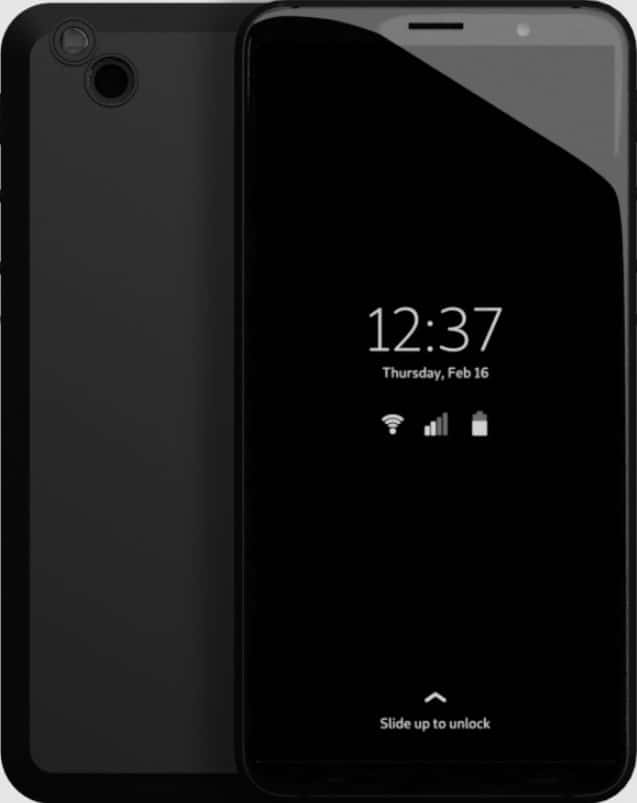 If you are looking for a phone which keeps your privacy while using Linux OS then this is the one. It provides full privacy as they have added free and open-source software to this. Moreover, it allows users to:
Physically disconnect microphone, camera, Bluetooth, wifi, and network connectivity through different Killswitches present on the sides of the device.
It has PureOS; a Linux-based distro that provides security and freedom to users. The best thing is that it comes with high-end specifications.
It features:
MX 8M Quad-Core processor.
Vivante GC7000Lite GPU for top-notch 3D rendering.
3 GB of RAM.
32 GB of eMMC storage.
Install all applications smoothly.
7 inch IPS TFT screen.
45000 mAh battery, which is user-replaceable.
13 MP primary camera and 8 MP front camera.
There shall be some scarcity of available apps; you shall have to access all important apps from categories like video, internet, sound, programming, education, and so on. As we know of Google's user data policies, it shall have DuckDuckGo as a default search engine. The device gives you more control over data and comes at a $799 price.
Pro1-X Ubuntu Phone – Best Linux Phone Running Ubuntu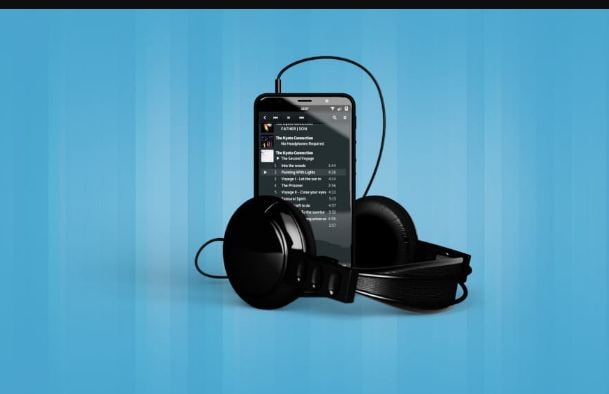 When it comes to design its makers have had a unique approach. With a regular touch screen, you shall have an ol' Qwerty keypad which at some point we all loved. It gives users great privacy. Moreover, you can select from 3 different OS; Android, Lineage OS, and Ubuntu Touch. Select Ubuntu Touch if privacy is your priority though opt for Lineage if you want to have more apps.
It has the following specifications:
Pro 1 X sports an octa-core Qualcomm Snapdragon 835 chip along with Adreno 540 graphics.
6GB RAM.
256GB storage space.
Allows portrait photography all thanks to dual-cameras at back (12 MP Sony IMXX363 + 5MP), take selfies with 8 MP fixed focus front camera.
Has a display of a 5.99 inches, AMOLED Gorilla Glass 3 display.
It has 2 SIM slots one word as a micro SD card reader as well.
The fingerprint reader on side of the phone so that no one can have access to it.
It has the following downside:
It has a 3200 mAh battery which is non-removable thus you would have to charge your phone again and again.
It costs around $650.
Volla Phone – Reliable Linux Phone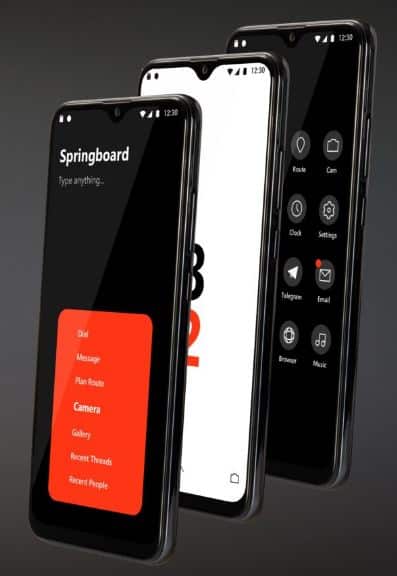 If you want a phone with high-end specs with some compromise on privacy then get this one. It does not have hardware kill switches though you can get this with Android-powered Volla OS; there is another option in Ubuntu Touch. The makers have prioritized user privacy so rest assured that the phone is a safe yet good option for all privacy needs.
It has the following specifications:
Octa-core MediaTek Helo P23 with 2.3 GHz processing speed.
For graphic chip, it features a Mali-G71 MP2 GPU to play games smoothly.
4 GB RAM.
64 GB storage space.
3-inch V-notch display.
5000 mAh non-removable battery.
Finger sensor on the back.
16 MP camera both front and back.
It has two SIM slots.
Such specifications give a tough time to top Android phones available. All thanks to Ubuntu touch your data shall be private as much as it can. It costs around $650.
READ ALSO: Top Ubuntu GTK Themes and How To Install Them.
Cosmo Communicator – Best Kali Linux Phone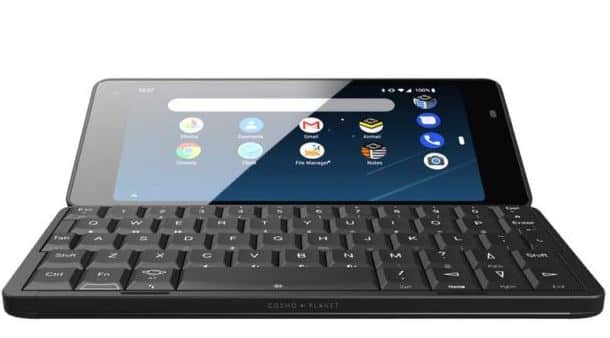 If you cannot make a choice out of all then have a look at this one. Though it comes with Android 9 for now, you can manually get other ora like Sailfish OS and Linux Debian. It is similar to Pro 1 X when it comes to design.
It has the following features:
6-inch display and a physical QWERTY keypad.
A 2-inch screen on the back of the device is used to check time and notifications.
Octa-core MediaTek Helio P70 processor.
Mali-G72 MP3 GPU guarantees high performance.
6 GB RAM.
128 GB storage.
24 MP rear camera.
5 MP front camera.
4220 mAh long-lasting battery.
Fingerprint reader.
Dual-sim support.
Buy this at $601 price.
READ ALSO: Most Reliable Linux Distros for Servers and Personal Use.
PinePhone Pro – Flagship level Linux OS Phone
This is the upgraded version of the original PinePhone. It has been released with additional RAM, a faster processor and 128 GB of built-in storage. This smartphone can now also send and receive SMS messages along with phone calls because of the RK3399S chip.
The biggest benefit is that it is fully designed around privacy. There are hardware buttons for the camera, WiFi and Bluetooth. These are great as they can then not be turned on by the software.
The camera has also been upgraded with a total of 13 MegaPixel for the main sensor and 5 MegaPixel front shooters. There are currently two versions, a developer edition and a normal edition that you can pre-order.
Conclusion: Will you ever use a Linux Phone?
Today the most popular mobile operating systems are Android or iOS. However, both at core are very identical and have basic terminal functionality. I hope you have liked our selection of the best Linux phones that you can potentially get and experience the Unix experience and stability that they have to offer at the core.