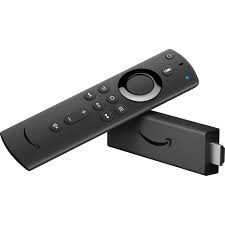 Whatsapp a popular app used around the globe by millions of users is perfect for texting, video calling, etc. It has evolved a lot in recent times. If you remember the time when it was only used for texting and if you wanted to video call then you had to go for another application like skype but with time now we can video call and add stories on it as well. This is why it is the number 1 messenger.
It is available for both Android and iOS platforms but unfortunately, you cannot install it on Firestick as it is not available on the Amazon application store. Our guide takes you through the steps on how to install and use WhatsApp on Firestick and make video calls with your loved ones.
Whatsapp App for Firestick Features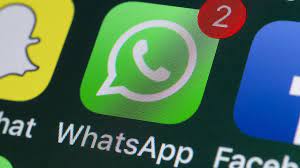 Chat with friends, family, classmates and many others.
Video call for free.
Add stories.
Create groups and add up to 256 members.
Apply dark theme.
It has introduced a payment option recently, with this send and request payment.
How to Install WhatsApp App on your Firestick/Fire TV (The Easy Way)
Method #1 – Use a Downloader App
First, you need to get this application on Firestick. If you have it installed already then skip the steps below.
Visit the Amazon app store, search "downloader" and download it.
Wait for it to get downloaded and installed.
Once done, go to settings > My Fire TV > Developer options.
After this, you need to enable both ADB Debugging and apps from unknown sources.
You are now set to get the Whatsapp app and install it on Firestick.
Once you have done the above, now follow the below steps:
Open the "downloader" app which was installed earlier.
Select "Allow" when it asks to grant all required permissions.
When it opens, enter the path of WhatsApp APK, we have done this part for you, we have grabbed the download link from the web and shorten the URL. Just type URL as it is written below:
Click on the "Go button".
It shall now do its job; it shall download APK within some time all depending upon the speed of your internet.
When WhatsApp is downloaded, the installation screen shall open.
Follow on-screen instructions to install this on your Firestick or Fire TV.
This is now installed and you can begin using WhatsApp and chat with friends, video calls them if your TV comes with a camera setup. Following is another way; if you are facing any problem in the method mentioned above then follow the one below.
Method #2 – Installing WhatsApp using ES File Explorer (Tested to work)
You need to have the ES file Explorer application installed on your Firestick. If you do not have it then first install it.
Go to Firestick home screen.
Click on the "search option" and search their "ES File Explorer" and hit the "OK" button.
Application information shall be shown on the TV screen.
Click on the "Get" button to begin downloading process.
Once done, it shall install itself.
Wait for the process to complete and once it's done with the installation part follow the steps mentioned below to install it using this.
Must Check: Lightest Android Emulator that you can download for Windows 10.
Once you have followed the above steps, please follow the below ones to complete the process: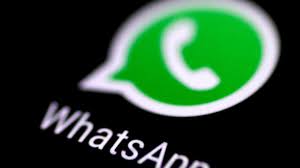 You need to open the ES File Explorer application on Firestick.
Open the home screen; you shall see various options, click on the "downloader" icon.
On the next screen, click on the "Add" option which is there at the bottom of the screen.
A box shall appear, asking to enter name and path.
Select the "download now" button.
It shall now begin to download the APK.
Once done, launch it.
Starting WhatsApp after it has been installed:
Start this application in your Firestick.
After this click on the "download icon" on the application screen.
Then you need to click on "+ new" button present on the home screen.
You need to enter "Whatsapp" in the name text bar.
Click on the "download now" button.
After this, you need to click on the "open document" button followed by the "install on PC" button.
Select the "Install on PC" button once more in order to install the application.
Once done, you need to click on the "Open button" to begin with the application.
How to make Video calls using WhatsApp on Fire Stick (HD Quality)
If your Firestick-connected TV comes with a built-in camera then you can make video calls to all your friends.
You need to open "WhatsApp" on this and complete all setup procedures.
At the top four options shall appear; camera, chats, status and calls. You need to click on the "Call" option.
After this click on the "Call" icon there at the bottom of the screen.
All your contacts shall appear, you need to click on the "video call" icon which corresponds to your friend,
When your call is answered, talk to him/her and you can even add someone else, click on the "contacts icon" there on the upper right side.
Once you are done talking, hit the "send" button to cut the video call.
Must Check: How To Install League of Legends on Ubuntu 20.04.
Exciting WhatsApp Features You Should Try
Messages that disappear
This feature was introduced back in 2020. In a chat, you can turn this on or off, but in group chat, only group admins have control to turn this on or off.
Keep in mind that this shall only vanish from the chat if it is not read within 7 days from the time it was sent. They might still appear in the preview of the user or notification after 7 days. If users reply to this, the quoted text might remain in the chat after 7 days time period.
Saving your favorite texts
This creates an easy way to go back to meaningful messages, number, address, or article link that has been sent to you by a friend. You need to press long on the message and after this click on the star icon. A small star icon shall be placed beside it so that it can be identified easily when scrolling through the entire conversation.
Moreover, you can also go and view starred messages on an iPhone, for this you need to go to settings, select starred messages.
Android users need to click on the menu button, the go-to starred messages.
Call multiple people at the same time
During the pandemic, it witnessed a lot of increase in engagement therefore it added group support for video calls and extended the limit of the participant to 8 users instead of 4. This feature is there for both Ios and android users.
This is an amazing feature that is introduced this year. It is available for both Ios and android users but later it was rolled up for desktop WhatsApp as well.
For this you need to go to settings > account > privacy and then uncheck the box or slide the switch next to read receipts towards off position.
This prevents you from seeing when a friend has read your message. However, group chats shall still use this.
Personally tailored notifications
Inspite of having the same alert sound for each incoming text, you now set custom alerts for individual contacts. It makes it easy to know who texted you without looking at your cell phone.
Android users need to click on the menu when viewing the chat thread which is followed by view contact > custom notifications, check the box and finish setting it up.
For iPhone users, you need to click on the contact's name when while viewing a chat thread then custom tone.
Final Words: Did you install WhatsApp on your Firestick?
Without a second thought, it is one of the best hardware products Amazon made in-house. Today, we showed you how to install WhatsApp on your Fire Stick and make video calls on your Fire TV, isn't that awesome? I know it is! There will be more guides coming soon so please let us know what you think of this one in the comments below.