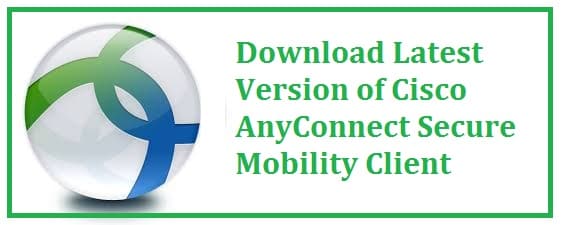 Cisco AnyConnect is a flagship VPN connection software from Cisco that is used to connect enterprise networks by using a single VPN agent. Download Cisco AnyConnect free for Windows 11 and Windows 10 and get connected to your corporate network in minutes.
Along with this, it has other major benefits as well:
It provides security for enterprises, telemetry, web security, network access management, and much more.
It has a limitation that it only connects with proprietary equipment therefore its router or firewall needs to be at the hub of connectivity in order to use any of these. Today we are providing you with the Cisco AnyConnect Client download which is the latest version which is currently v4.8. This guide further stretches to show you how to configure and use it!
Join along!
What is Cisco AnyConnect Secure Mobility Client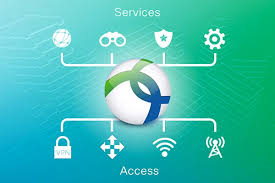 This is a modular endpoint software product. This not only provides VPN access via secure sockets layer (SSL) and Internet Protocol Network (IPsec), Internet Key Exchange version2 (IKEv2) but it also provides better security with different built-in modules.
This allows users to access, send and receive data to and from a private network by going through public or shared networks like the Internet but still ensures a secured connection to the underlying network infrastructure to protect the private network along with its resources.
This is a major release as it carries bug fixes and new features. These are as follows:
The management tunnel enables the client to connect automatically as the system starts. This is quite useful for always-connected remote computers.
TLS v1.2 is supported fully and includes handshaking and certificate authentication.
NVM flow is used to monitor all the filtered traffic thus making it easier for the admin to work on the logs.
Many new cipher suites are supported for SSL or TLS connections.
If you have previously enabled the option that only a trusted site can access, then the URL of the server can be added.
For this:
You need to go to "windows settings".
Search for "internet options".
Go to the "security tab".
Chose trusted sites.
Finally, add the server in trusted ones.
It is quite easy to use this. You just need to add in the VPN server URL and select connect. This creates a secure connection to its router. Users can now securely browse for the resources in the remote network. Traffic passes through a tunnel which means that no one is able to read information except the server and the client. This feature was also spotted in Kuto VPN.
Read Cisco AnyConnect PDF Guide
Recommended: Download Monitor Off Utility for Windows 10.
How to install and use Cisco AnyConnect Secure Mobility Client
Installing this is somehow different from the last versions. The windows version comes as a ZIP file. All you need to do is un-zip all the contents of it to run the setup. There are two setup files:
Running any one of these shall open the installer selection window.
You can select the components you wish to install this version. If not sure then you need to ask your network admin to guide you throughout the process.
It is quite simple to use this from the client's perspective.
In the first step, you need to "start the client".
Then give the server URL, username, and password and it just connects.
We shall give you step by step overview of how to start the client and disconnect when it is not needed.
READ: Download Cisco Packet Tracer 64-Bit Latest Version for Windows 10/11.
How to Check Your Installed Version
For this, you need to follow the steps below:
In the first step, you need to "openAnyConnect".
Then click on the "i" (information) icon which is near the grey icon on the bottom left of the client window.
This shall show a complete version number of the VPN client running on your system.
How to connect to a VPN Server using Cisco AnyConnect
You need to be sure to have installed it successfully.
From the start menu, you need to open the "Cisco AnyConnect Secure Mobility Client".
From the drop-down menu choose the connection. If the field is blank, "type in" the server URL manually. Now, most of the time, network administrators shall configure the VPN profile for you, therefore the default connection is listed in the drop-down menu automatically.
Click on "connect".
You shall now be asked for a username and password.
Enter "credentials".
Hit "OK".
Once the connection is successful, it shall minimize itself in the system tray automatically.
To disconnect:
You need to "double click" on its icons there from the system tray.
After this click on the "disconnect button".
READ: The Top 11 File Renaming Tools you can use to Batch Rename files or folders.
Download Cisco AnyConnect Secure Mobility Client For Windows 10/11
You need to make sure to have an active AnyConnect Apex, Plus, or VPN-only subscription with Apex if you want to download the latest client software. You need to "log in" with your Cisco ID and Password and you shall be able to download Cisco AnyConnect Client for Windows 10/11 without any issues.
Cisco AnyConnect System Requirements
Now, before installing AnyConnect, a Java runtime environment is required. You can get the Java 8 latest update. We have tried running version 4.6 with Java 11 installed and it went perfectly fine. We have not tried the web version, for this, you may need to install java 8 but we are not sure.
CPU: Intel Pentium 4 or better.
Storage: 100 MB.
ASDM: 7.02.
Software: Microsoft Installer 3.1.
OS: Windows 10 or Windows 11
Version: 5.3 (Latest)
Cisco AnyConnect Download for Windows 10/11
Download Cisco AnyConnect For Android and iPhone
A VPN is all about security when you are mobile and moving and not in the office, right? Hence why there are also Android and iOS versions for such users.
For Android:
Cisco AnyConnect Client for Android Download
For iPhone/iPad: