People usually spend a lot of money when they build up a gaming rig. This includes all from GPUs, monitors, cooling systems, and keyboards to RAM cards. Whereas, people do not think a bit about what OS to use for gaming purposes. While all time is spent on picking the hardware they forget all about the software. We help you decide the best Windows 11 version for gaming that you can choose to install on your PC or Laptop.
Windows 11 to be honest is the best OS for gaming in our opinion and the benchmarks we performed. Today for Microsoft, gaming is a big market and its platforms are designed primarily to handle games. As there are various diverse PC titles and Xbox is owned by Microsoft, it is by no surprise that it has been designed with all the gaming apps in mind.
All Windows 11 Versions Compared
Now let's discuss the particular versions of Windows 11 and how they work for gaming purposes.
Without any doubt, Windows 11 Home is the best version of Windows for gaming. It comes with a good setup and even if you get a pro or enterprise version it won't satisfy your experience in any way. Though, both of these carry extra good functions and security features but nothing which has an impact on gaming performance.
Let' start with the comparison.
Before buying be sure you either want a 32 or 64-bit version. The exact difference is somehow technical but 64-bit accesses more memory at the same time whereas 32-bit access only 4GB of physical memory, 64-bit can access 18 quintillions GB RAM.
64-bit can run 32-bit however it is suggested to use the 64-bit version on a 64-bit system. 32b-bit systems can run the other one by using virtualization but performance would be lower all due to low RAM access.
If you are not sure what to get then check by clicking the start button, and choose the system option. If the screen says you have an x64-based processor then you need a 64-bit system and the other one is if you have an x86-based processor.
Windows 11 Home – All Gaming Needs to be Fulfilled
This is the best basic operating system made up for consumer usage. One can select from its versions like Retail and OEM. Apart from gaming features, it carries some usability features as well like the return of the start menu button axed in version 8.
This is a new virtual desktop app from which users are able to access their desktop from any compatible device. Keep in mind that such a feature is not useful for gaming purposes but one can make an infinite amount of virtual desktops for daily use. This is beneficial for those who want to browse the web and watch videos while gaming.
Windows 11 Game Bar and Game Mode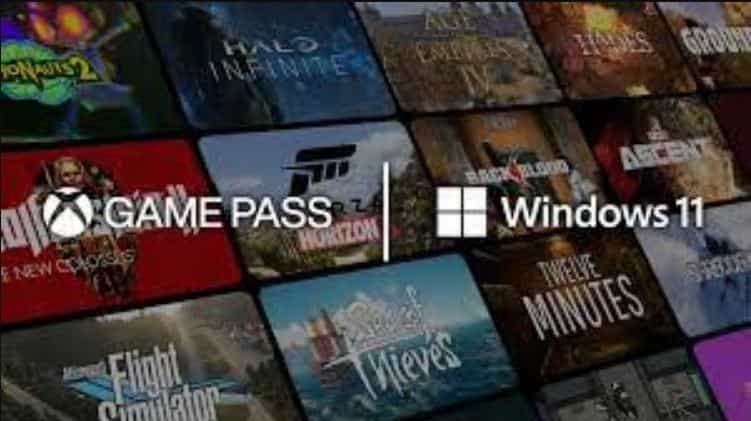 The only thing good about the new version for gaming is that one can sync their complete windows ecosystem on their system. The best among all is the ability to manage Xbox live accounts all from the taskbar, moreover, if you are an owner of Xbox One then play games on the PC directly with the same local network.
It carries a game bar through which one can manage the functions of games. With the game bar, one can
Stream audio or videos.
Check CPU.
Check RAM performance.
It is customizable and settings can be changed as well. If you like sharing things with a larger community then you would love this.
It also comes with Game Mode with which performance can be boosted and one can stream videos from the system to a mixer without the need to download any extra software. It also minimizes computational processes which are used to interfere with gaming app. Many gamers say that it helps performance but there is also an anti-mode demographic of gamers. Games that do not work well are either they are too big or are built just like that. There have been extensive benchmarks done that show slight gains over previous generations that is a good sign!
The only drawback is that both can't be used for many games while being played in full-screen mode. This can be a bit annoying as if you have to check anything you need to minimize it.
Graphics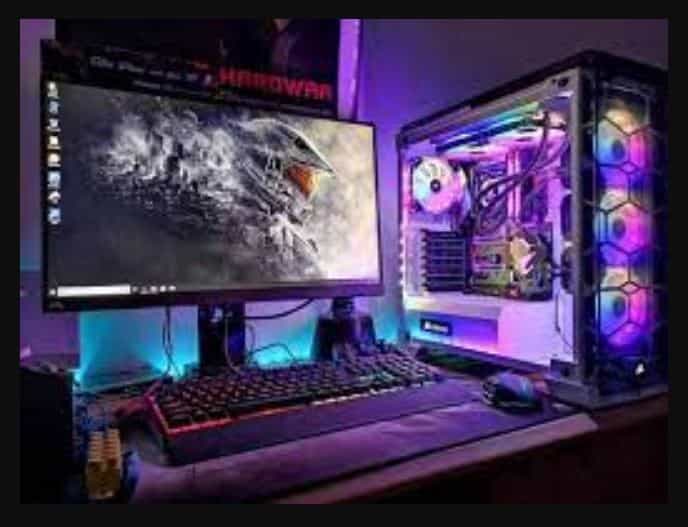 These are not the purview of the operating system but of GPU and VRAM, however, OS is able to set max video display as much as possible. Windows 11 64-bit Home is able to support the highest resolution normally 4k on monitors, it displays in HD unless the game does not have native HD resolution itself.
As gaming devices are not able to use the OS so its compatibility is another issue. For those who do not know, Xbox is the only consumer console that uses this architecture. Nintendo Switch and PS4 carry different operating systems which some distinct architectures. The visuals of the OS are beautiful and simple by default but you can also add your own touch with the help of custom themepacks.
Regular Updates
Another feature is that it can delay system updates which are able to make the operating system run in a good way but it messes up parameters that are set for the games. The auto-updates overwrite games that are saved automatically you manually need to set them all over again. These can throw a rock in the gaming schedule especially if you make your bread and butter run from streaming or uploading commentary videos.
Compatibility with new games
At times the OS locks users out from the older games. With updates, compatibility risks come in the way but thank God that the Windows dev team is conscious regarding making everything work right. To work with the new OS, websites such as GoG do heavy lifting and update the classic titles.
Windows 11 Pro (Gaming Edition)
It is designed especially for all the professionals out there, it carries the same case features of windows previous version like a game bar, game mode, graphics, and battery save compatibilities. It carries more security features, and virtual machine capabilities and provides support to high maximum RAM.  Moreover, also have retail and OEM versions on Windows 11 Pro. You can also customize it to your own liking and taste with the help of Rainmeter gamer skins.
If you find a difference then it is due to hardware config and not the operating system alone itself.
The Pro version carries features that are appreciated and allows a virtual desktop that is powerful and lets users access their system from any device which is compatible with the same network. It has bit-lockers through which users can encrypt certain files.
It also has sandbox features through which one can create an isolated pocket where one can run and test programs before installing them on the entire system. It is also good when one is not sure if downloading the software is good or not. It also has Hyper-V to run virtual machines. This is good if you want to run virtual machines on the desktop.
Both versions do not have many relevant differences when compared to their gaming potential. If you use the system for working and playing as well then the Pro version is a good choice.
Windows 11 Enterprise
This one is designed for businesses that need management software solutions. Different between this and other versions is that for the software one cannot buy an OEM key. You have to buy a volume licensing agreement. So to put the long tech story short it is not for public consumption.
Though it carries the same features as Home and Pro with also has many useful apps for business activity. This means that it shall not affect one's gaming experience.
It also does not carry any retail version which is not the preferred choice for gaming due to cost. If you wish to have this then one can game on it in a good way, but keep in mind that one needs to set the right permissions so that one can play games on devices that carry the Windows 11 Enterprise.
Windows 11 by Ghost Spectre
You have to admit it, Windows 11 is a bit of a resource-heavy operating system and not that friendly when playing games as many players reported stutters and lag such as small frame drops. There are various apps and services running such as Xbox Live, Printer Services, Cortana, Search and Telemetry Data that is pinging servers at Microsoft from time to time. Ghost Spectre Windows 11 Superlite eliminates all of these services and only retains core services required to keep the OS alive, hence more RAM for your apps and games. You can however install other required services such as Windows Defender if needed for security.
Recommended PC Specifications for Gaming on Windows 11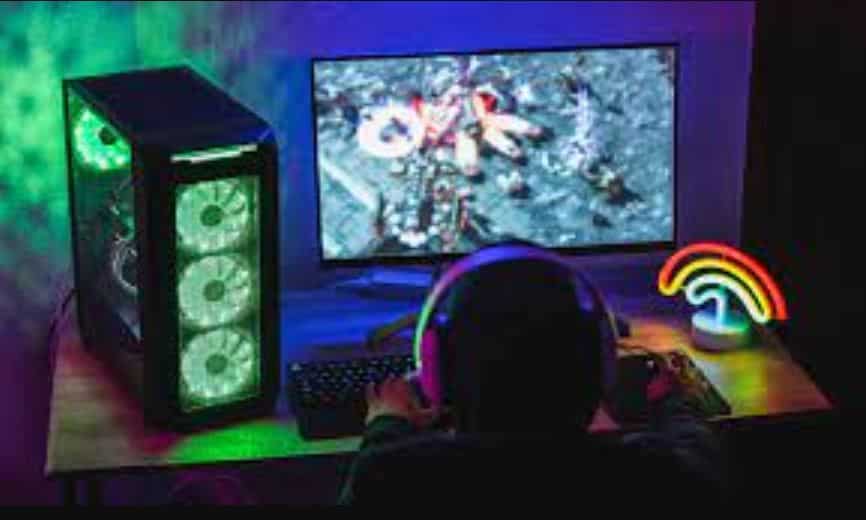 This is used to handle different calculations and computations to run applications. CPU is used to take instructional inputs, run calculations and send back output to different peripherals. A good processor is required to play plays.
This is used to store data and is needed for games as they carry changing variables that need to be kept an eye on. Moreover, it also is a lot fast to get information from the temporary RAM. The more RAM, the more tasks the system can handle.
This is a CPU used to process visual pictures made by games. It provides defined 3D textures which we see in modern games. It carries its very own video RAM which is only for images. Have a dedicated GPU with a lot of VRAM if you want to run recent titles.
Hard Drive and Solid State Drives
This is used to store all files on the system. It is where the core files of games get stored. One needs to have a big one as new games are 50 GB in size. SSDs are a good choice as compared to HDDs as they are much faster and less prone to corruption of memory. Moreover, they also reduce the load time as the processor can have access to the stored data must faster.
ALSO CHECK: Activate Windows 11 Without CD Key using a file.
Recommended specs are as followed: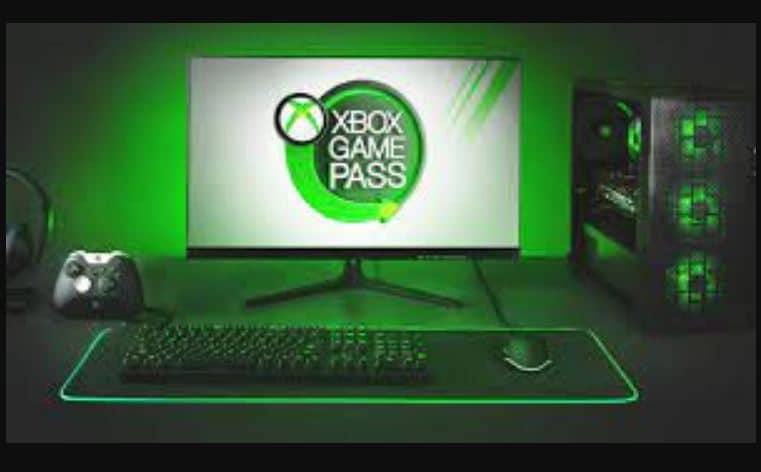 CPU: 4-core processor as a minimum (Intel 7th Gen or above and AMD Zen).
RAM: 8 or 16 GB DDR4.
GPU: 2 GB VRAM for 1080p, 3 GB for 1080p or 4GB GDDR5 for 4K.
Hard Drive: 1 Terabyte Western Digital or Seagate (256 SSD recommended).
Windows 11 Quick Gaming FAQs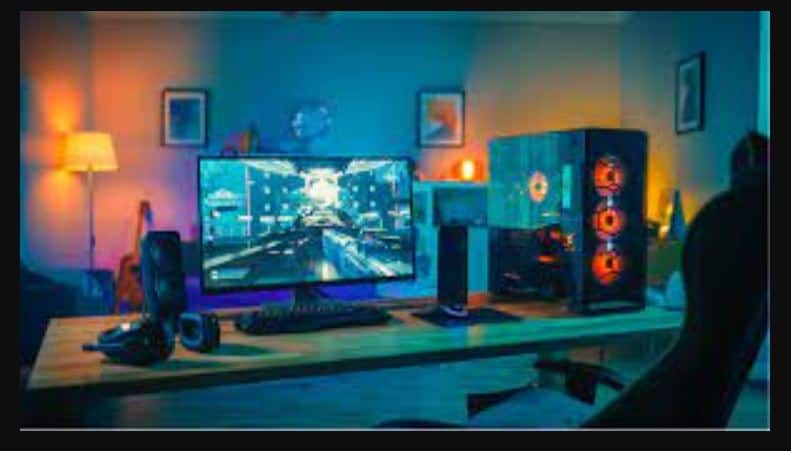 Is Windows 11 actually good for gaming?
Yes, this is because of the new code and performance improvements it brings such as DirectStorage and Auto-HDR.
Does Windows 11 Gaming Edition exist?
No, but people will still release an unofficial version. We recommend using the "Pro" version if you want all the greatest features.
Will installing Windows 11 give me slower frame rates?
Windows 11 according to its new features should give you higher frame rates, which results in much smoother gameplay on the same hardware.
RECOMMENDED: How To Make Windows 11 Fresh Again by Factory Resetting It.
Is Windows 11 free or do we have to pay to upgrade?
You will get a free upgrade from your current Windows 10 install. This will come through the official Windows 11 Media Creation Tool and you can go ahead with a USB or DVD image.
Which Windows 11 Version is best for gaming?
I know by know by now you have figured out all the different versions but have you decided which is the best Windows 11 version for gaming? We recommend using Pro or Home for your gamer needs as they have all the latest and greatest features including Game Mode, Xbox App, and Auto-HDR. Again, the obvious is also that you have capable hardware and a gaming PC that can actually run the titles you install. Cheers!