In today's time screensavers are not necessarily required for low-energy LCD, OLED and IPS panels. In recent times these were used to prevent burn-in on hear-emitting CRT monitors which modern systems don't need to worry about. Now, if you wish to preserve your screen then the best thing is to just turn it off. However, if you want to refresh your setup and make it more appealing you can choose any one of the 12 best screensavers for Windows 11.
Let's get started!
12 Best Screensavers for Windows 11 (Moving, Animated and Beautiful)
Keep in mind that the other screensavers come as "exe" files with their own instructions.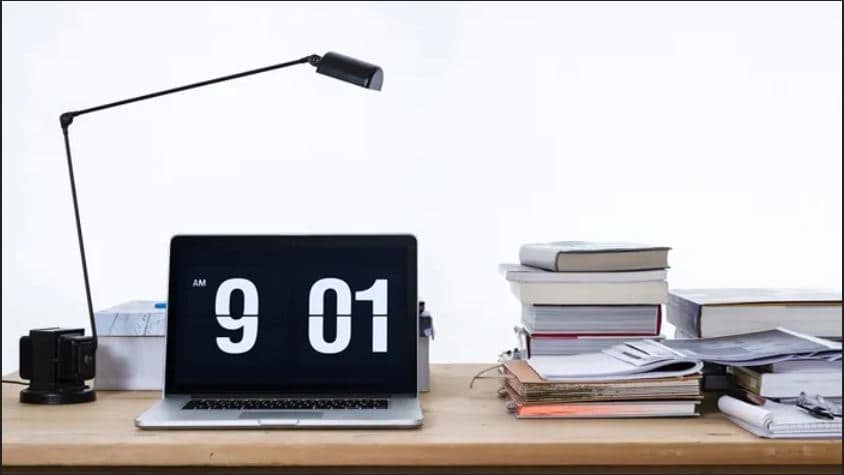 This was a popular one till 2021 when deprecation of Flash meant that it stopped working. Its developer revised Fliqlo so it does not need Flash to work but keep in mind that you need to uninstall the old system based on flash.
As an alternate, we can use Flipit which is an open-source non-flash-based successor to Fliqlo. Now it performs similarly to Fliqlo but with some great options such as World Times.
Windrift – macOS inspired
One thing which helps and drifts macOS look better and makes it more premium than Windows is little things such as wallpapers without any color banding and crispy screensavers.
If you are a user of Mac then you shall be familiar with Drift Screensaver which was introduced back in 2020. This is a real good option and the best thing is that we can now get it all thanks to an independent developer.
For this, you just need to follow the on-screen instructions provided on its GitHub page and you would be good to go. After this feel all great and amaze your friends.
ALSO CHECK: Windows 11 Rainmeter Clock, Widget and Taskbar skin.
Wallpaper Engine – the best choice
Screensavers carry a charm that they are animated. For now Microsoft it deprecating the screensaver support slowly, therefore, staying ahead of curve. So, you might want to look for alternatives that work in the same way mostly.
This is an easy-on-pocket yet comprehensive tool that is present on steam with which we can create animated wallpapers on the new OS. As an alternate, you can also use many types of wallpaper that are created by users of Stream through Steam Workshop.
Moreover, wallpapers can be used to animate when the system has been idle for some time just like a screensaver.
Microsoft Windows 11 Built-in options
The screen saver settings are quite well hidden in the new version but it does come with some in-built screensaver options.
In this, you shall not see options like 3D maze or Pipes but it has some old-timers such as 3D Ribbons and 3D text along with other amazing alternates and a few options to scroll through the photo gallery.
Hyperspace (4K)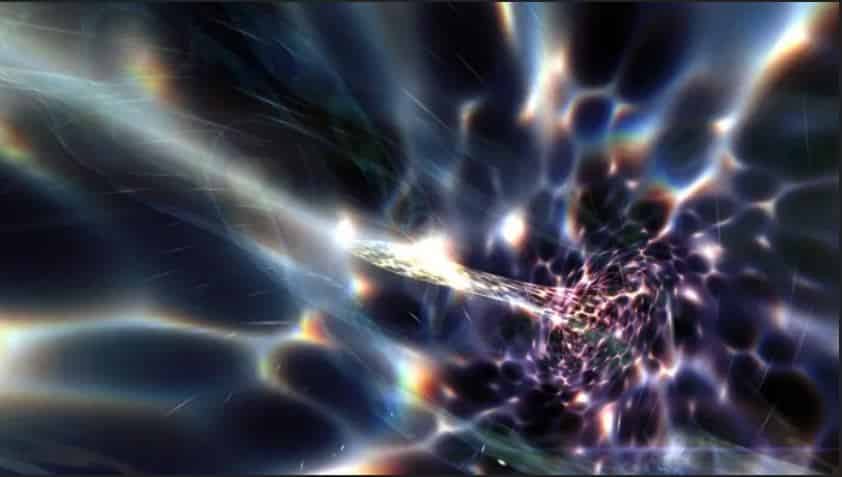 This has been taken from the Really Slick Screensavers collection which you can also download in a pack if you wish to. This without any doubt is seemed to be a great option.
This takes on you on a beautiful journey of liquid landscapes of neon pinks, blues and purples. This makes us go back and remind about the 90s space movie "contact" except now you are the one who is going to fly through a black hole.
Hal 9000 – I'm afraid I can't do that Dave
If you are looking for an option that can replicate the famous cinematic experience of traveling across the galaxy then this is a great option. Misanthropic AI aboard which is the spaceship from "2001: A Space Odyssey" is not something that all want on their screen but if you are a fan of sci-fi then you might not be able to resist it.
This is designed in a great way and true to the movie with almost 28 different animations across eight screens that the HAL system was in charge of. The best thing is that you would find this to be relaxing.
FEATURED: Make Windows 10 Look Like Windows 11 with this theme.
Plane9 – An AIO package
This is yet another option that visually an impressive array of screensaver effects. It is a 3D graphical visualizer carrying around 250+ beautiful and surreal scenes. The best thing is that we can combine all the scenes getting them to flow in a smooth way from one to another thus leading to an endless supply of visual effects.
Moreover, it both moves and flows into the music you are playing on your system be it iTunes or Spotify. Get all your feelings by leaving the tunes on, and let it take over thus giving yourself a great background visualizer.
Underwater – Constantly moving
This is your best choice if you are looking for an atmospheric, moody yet subtle screensaver. It gives you an underwater feel.
This is peaceful, slick and includes an elegantly designed watch present in the middle of the screen which shows data. If you have a serious personality then this is going to suit you.
Binary green text, trenchcoats and bullet-time are again coming back into fashion with the Matrix Resurrections trailer which has been recently released.
This one comes with a cool and codey look. You are able to change basic things such as how quickly it pours on the screen, type of font as well as density.
ALSO CHECK: Download Gaming Edition Theme for Windows (Asus ROG and MSI).
IMAX Hubble 3D
This is a tie-in to a 2010 documentary regarding the mission to repair the Hubble Space Telescope. The best thing is that we can still get this amazing screensaver that pulls in pictures from its official site. These are deemed to be amazing yet breathtaking images that you shall come across.
Briblo – For Lego fans
You might struggle to keep your eyes off this one if you have some obsession with Lego. Now, this is not only good to look at, as it blocks calmly stack on top of one another but the fact is that you can interact with it and make your very own Lego stack which is a kind of makeshift 3D game of Tetris.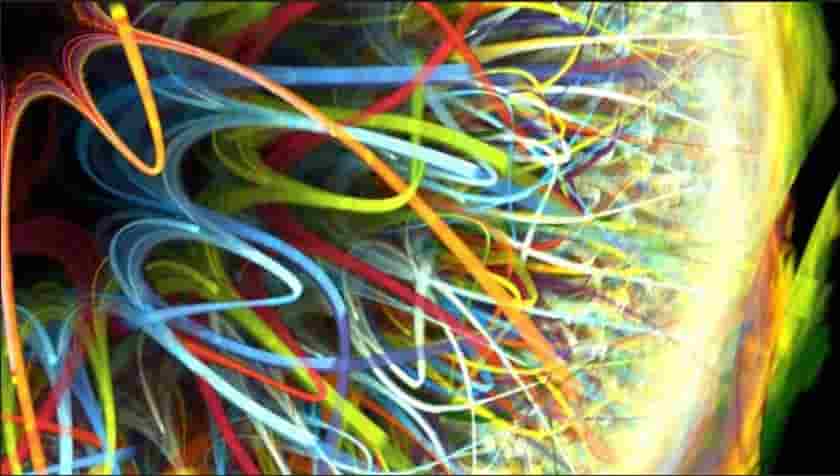 Communities of talented artists have made these trippy visualizations. This is deemed to be an endless array of whirring yet beautiful images. Though it comes with a little setup executable installation of the file shall help you through it.
How to Install a Screensaver in Windows11
Click "start" and choose "settings".
After this click on "personalization" present on the left side and then click on "lock screen" there on the right side.
Go down and click on "screen saver" present under the "related settings" section.
The settings window shall appear, you need to click the "screensaver" dropdown menu in order to select what you wish to use.
The one you choose shall preview on the screen one by one. Hit "settings" for more options.
Once selected, you need to adjust the wait time to select how long the system is idle before it turns on. Now to lock the system while it is running you can select "on resume, display screen option".
Once done hit "ok".
Your screensaver shall be displayed with preferred settings.
Furthermore, if you wish to personalize windows then you can change desktop wallpapers, lock screen background and enable dark mode.
How to Change your Screensaver in Windows 11
Now before we begin you should at least how to set the screensaver. For this:
Click the right mouse button on the desktop.
Select personalize > lock screen > screen saver settings which can be found at the bottom.
In the new window, you can select the screensaver you want and also change how much time it takes to appear and whether it should go to the login screen on resumption.
The process of downloading the screensavers varies, but if you get the SCR file then all you need to do is:
Click right on it.
Hit "install" to have it.
RECOMMENDED: Best Collection of Windows 11 Themes that are free.
Conclusion – Do you use a screensaver on your PC?
Screensavers are great to keep your monitors healthy and from avoiding burn-in issues. This typically happens with OLED panels but can also happen on TFT, LCD and IPS displays. We have put together the 12 best free screensavers for Windows 11 that you can download and install. These include a variety of animated and moving ones that look absolutely beautiful when they come on.